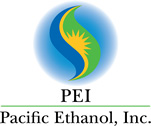 Pacific Ethanol, Inc. (PEI) has announced a strategic realignment to focus on specialty alcohols and essential ingredients, as well as its intent to change its corporate name.
"Our company was founded to supply low carbon renewable fuel for the transportation market. While we will continue to participate in that market, transportation fuels are no longer our primary focus. Beginning with our acquisition of Illinois Corn Processing, LLC in 2017 and continuing with our ongoing expansion of specialty alcohol production begun earlier this year, we have been making investments to transition our business from focusing on fuels to focusing on specialty alcohols and essential ingredients used in consumer products, including alcoholic beverages, personal care products, sanitizers, cleaners and pharmaceuticals. We recently obtained ISO 9001 certification for our largest specialty alcohols production facility, and we are pursuing additional qualifications that will enable us to supply specialty alcohols used in a wider range of consumer products. We believe focusing on products for these markets aligns us with strong secular growth trends that will enable us to deliver greater and more consistent profitability for our shareholders," stated Mike Kandris, Pacific Ethanol's Chief Executive Officer.
Going forward, the company will focus on specialty alcohols and essential ingredients for four key markets: Health, Home & Beauty; Food & Beverage; Essential Ingredients; and Renewable Fuels. The company idled three of its western fuel-grade ethanol facilities in California and Idaho earlier this year, while continuing to operate its Columbia, Oregon distillery. As part of the company's strategic realignment and new business focus, it intends to sell or re-purpose these assets.