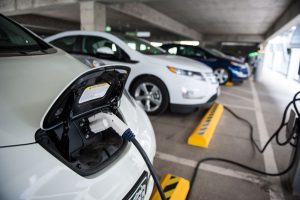 The Iowa Biodiesel Board (IBB) and Iowa Renewable Fuels Association (IRFA) are asking all candidates in Iowa running for federal office to take a stand against the Zero-Emission Vehicles Act of 2020 recently introduced in the U.S. Senate and House of Representatives.
IBB and IRFA says the legislation would restrict the sale of vehicles that can use biofuels as soon as 2025 and would ban biofuel-powered vehicles by 2035.
"Needless to say, banning the sale of new vehicles powered by biofuels would be a hammer blow to Iowa's ethanol and biodiesel producers and would crush a vital market for Iowa farmers," said IRFA Executive Director Monte Shaw and IBB Executive Director Grant Kimberley in the letter. "Today, over half of Iowa's corn crop goes into the production of ethanol and its coproducts, and over one-third of Iowa soybean oil goes to biodiesel production. Losing this market could very likely trigger another farm crisis."
IRFA and IBB are urging all candidates to publicly oppose such legislation as it would do devastating harm to Iowa biofuel producers and farmers.