The Renewable Fuels Association this week welcomed two new Associate Members.

Bushel is a mobile technology company, based in Fargo, N.D., that powers apps and websites that facilitate simple and efficient business communications and transactions between grain companies and growers.
"Being a part of the RFA empowers Bushel's reach into the ethanol sector," said Bushel Sales Manager Kevin Clausen. "We are excited to partner with the RFA and its members to bring technology solutions to the industry."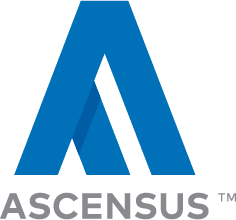 Based in Bellevue, Wash., Ascensus Specialties is a chemical provider to industrial alcohol producers. It recently announced a technology solution that helps ethanol producers reduce acetaldehyde and acetal in ethanol streams to levels well below FDA requirements for sanitizers, and to minimize odors regardless of the ethanol's feedstock.
"As challenges arose early in 2020 due to the COVID pandemic, the entire world recognized there was an immediate and increased need for personal hygiene products," said Ascensus Specialties spokeswoman Brooke Schwartzel. "Joining the RFA is exciting for our team because we can continue to partner with ethanol producers to reach higher-value markets like hand sanitizer with low- to no-capital solutions."