The National Biodiesel Board welcomes Matt Herman as the organization's new Director of Environmental Science. Previously, Herman held positions with the Biotechnology Innovation Organization (BIO) and as Manager of Sustainability for Renewable Energy Group. As Director of Environmental Science, Matt will work closely with NBB's advocacy team and the membership to ensure that laws and regulations properly reflect the sustainable nature of biodiesel products.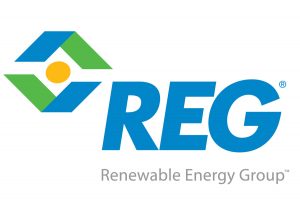 Also this week, NBB welcomed the Renewable Energy Group's announcement that Bob Kenyon will be joining the company as Vice President, Sales & Marketing effective September 30, succeeding Gary Haer following his decision to retire in March of next year after 20 years with the company. Haer served on the National Biodiesel Board for many years and became the first biodiesel producer to be elected Chairman in 2011.
"Gary helped see our industry through some challenging times and his steadfast leadership as our former Governing Board Chair was exactly what we needed," said NBB CEO, Donnell Rehagen."His passion and advocacy for biodiesel, renewable diesel, and agriculture in general, helped our industry grow to be nearly 3 billion gallons today. We all owe a debt of gratitude to Gary for his dedicated and selfless service to our industry."
Kenyon brings deep knowledge of the oil and gas industry with more than 26 years of experience in fuels operations and downstream marketing. Most recently, Kenyon served as President of Atlas Oil Company in Taylor, MI. Atlas Oil Company is one of the largest fuels distributors in the country, delivering over 1 billion gallons of fuel annually to customers in 49 states. As a member of the senior management team, Kenyon will lead the teams that oversee the sales, marketing and customer care for REG's high quality products including biodiesel, renewable diesel, REG Ultra Clean® and blended fuels.