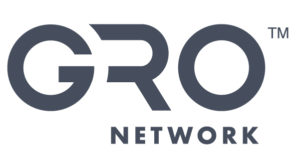 Farmers Business Network (FBN) has announced a new initiative called GRO Network, which matches farmers who use environmentally friendly practices with buyers who pay a premium for low-carbon corn. POET, the world's largest producer of biofuels, has joined GRO Network as a key customer in the market for verifiable Low-Carbon Grain.
"At POET we know that agriculture is the key to combating climate change, and we want to support farmers who share our mission to be good stewards of the Earth by using environmentally friendly practices. We are excited about the potential of the GRO Network to promote sustainable agriculture and utilize the resulting low-carbon corn to produce even greener bioethanol and bioproducts," said POET Founder and CEO Jeff Broin.
The GRO Network connects farmers who utilize measurable sustainable practices with buyers who are willing to pay for verifiable low-carbon grain. The program is groundbreaking in its focus on abatement and using proven science to measure the benefits of conservation practices used by farmers on their land. These measurements result in a farm-level carbon-intensity score that can be used by policymakers to more accurately assess the greenhouse gas (GHG) reduction for low-carbon fuel policies and make smart decisions to meet their sustainability goals.
FBN began development of GRO Network close to two years ago in order to allow fuel, food and feed companies to work alongside farmers to accelerate the adoption of regenerative agricultural practices that deliver the biggest impact.