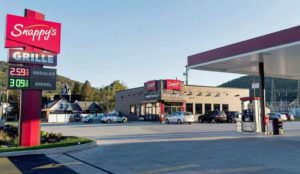 The Renewable Fuels Association has been able to assist retailers in 21 states this year apply for infrastructure project grants totaling over $52 million.
The grants are part of USDA's Higher Blends Infrastructure Incentive Program (HBIIP), which has $86 million available to transportation fueling facilities to expand the availability and sale of higher blends of ethanol like E15 and E85/Flex Fuel. USDA is now reviewing the applications and expects to announce grant awards next month.
With support from the National Corn Growers Association, RFA worked with Christianson PLLP and others to assist three dozen retailer companies in the grant process prior to the Aug. 13 application deadline. Submitted applications assisted by RFA cover more than 1,100 fuel dispensers and 128 storage tanks at 222 locations across 21 states. Combined, these locations sell more than 250 million gallons of gasoline annually. RFA provided services and assistance for $21 million in grant requests, which would be matched with another $31 million in private funding for a total investment in higher blends infrastructure of more than $52 million.
"We sincerely appreciate all the assistance RFA and the team at Christianson provided in order to get our HBIIP grant processed in a timely fashion," said Jill Curtorillo, Corporate Controller at Snappy's convenience stores in Pennsylvania. "Thank you for including us in your mission to support retailers with this grant program."
"We're proud to see so many retailers take part in this program, and to have been able to help so many of them work through the complications of the federal grant application process," said RFA Director of Market Development Cassie Mullen.
RFA's work included outreach to retailers via paid and earned media and educating hundreds of them in a series of webinars. The association also created a password-protected website for sharing documents and other digital tools for them to use in the grant application process. Technical reports were prepared for each company, each covering 35 to 50 pages in length, and site-specific environmental reports were submitted covering more than 2,200 pages.