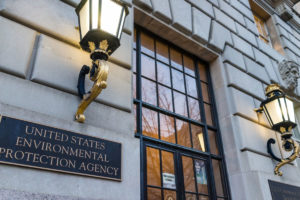 Environmental Protection Agency Administrator Andrew Wheeler says they are working to get the 2021 Renewable Volume Obligations "done as quickly as possible" and promises they will not be as late as the previous administration.
"I remember there in the Obama-Biden administration they were actually two years late on setting the RVOs," said Wheeler during a press call on Wednesday. "So we certainly aren't going to break their record."
The current administration has met the deadline on time for the past three years but since EPA is supposed to release the final RVOs for the coming year at the end of November and they have yet to be proposed, that will not happen this year. Wheeler says they have a lot more data points to consider this year with the impact COVID restrictions have had on all parts of the industry.
In addition, Wheeler says EPA is also being very diligent in its review of retroactive small refinery waiver petitions, which now total 67 with some going back to 2011. "We have to weigh all the issues very carefully because there's a lot of litigation around this issue," said Wheeler. "So any decision we make will be litigated so we have to be very thorough in our reviews."
Listen to Wheeler's answers to reporters' questions:
EPA Admin Andrew Wheeler (2:48)
The Renewable Fuels Association sent a letter to Wheeler this week asking him to immediately address a number of unresolved issues related to the Renewable Fuel Standard.
"By disregarding statutory deadlines, flouting court decisions, and failing to make timely decisions, the Environmental Protection Agency is undermining predictability and confidence in the renewable fuels market and abetting longtime opponents of the RFS who perpetually seek the destabilize the program," wrote RFA President and CEO Geoff Cooper. "Consequently, I write today imploring EPA to swiftly resolve a litany of unsettled RFS matters in a manner that is consistent with both the purpose of the Clean Air Act and the spirit of President Trump's commitments."
RFA called on Wheeler to adopt the Tenth Circuit Court decision on small refinery exemptions nationwide and decide all 2019-20 SREs accordingly, deny all 67 pending retroactive refinery waiver petitions, publish the proposed rule for 2021 renewable volume obligations, and comply with the court order to restore gallons illegally waived from the 2016 RFS requirements.