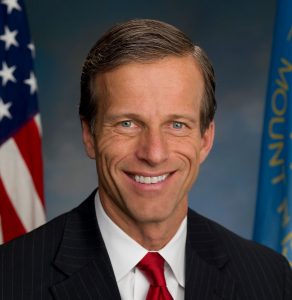 Senate John Thune (R-SD) this week introduced the Adopt GREET Act, which would require the Environmental Protection Agency (EPA) to update its greenhouse gas (GHG) modeling for ethanol and biodiesel.
Specifically, the bill would require EPA to adopt either the Argonne National Lab's Greenhouse Gas and Regulated Emissions and Energy Use in Transportation (GREET) Model or the 2019 U.S. Department of Agriculture (USDA) methodology within 90 days of enactment. For biodiesel, EPA would be required adopt the GREET Model. EPA would then be required to update its modeling every five years or report to Congress to affirm its modeling is current or otherwise explain why no updates were made.
American Coalition for Ethanol (ACE) CEO Brian Jennings said they have long urged EPA to adopt the GREET model. "Current data from the GREET model indicate that corn ethanol's carbon intensity is approximately 50 percent less than petroleum gasoline providing significantly more greenhouse gas reduction benefits than when the RFS was enacted over a decade ago. Senator Thune's legislation is another pointed reminder that EPA must do better in its treatment of ethanol's greenhouse gas benefits compared to gasoline. Updating EPA's antiquated modeling would be a step in the right direction to underpin the scientific and economic opportunity for ethanol use to increase via low carbon fuel markets."
The Adopt GREET Act is co-sponsored by Sens. Mike Rounds (R-SD), Chuck Grassley (R-IA), and Joni Ernst (R-IA).