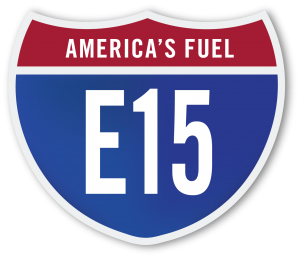 Senator Joni Ernst (R-IA) is urging Environmental Protection Agency (EPA) Administrator Andrew Wheeler to certify biofuel infrastructure for E15 and remove unnecessary labeling to increase consumer access to E15.
In a letter to Administrator Wheeler, Ernst wrote, "Two years ago, I worked successfully with you and President Trump to get E15 sold year-round. One year later, we sat in the Oval Office and created an agreement to further strengthen the Renewable Fuel Standard (RFS) by investing in biofuel infrastructure including streamlining labeling and removing other barriers to the sale of E15. The COVID-19 pandemic has caused a great loss of demand for biofuels. You must act now to initiate a rulemaking process and follow through on this agreement to provide certainty to our Iowa farmers."
Ernst continues: "Consumers have now driven more than 15 billion miles on E15, retailers have had millions of transactions, and it has been sold for nearly a decade (since 2011), all without a single reported issue. It makes little sense why the black and orange warning label cannot be addressed immediately."
Meanwhile, the coronavirus relief package unveiled by Senate Republicans this week would give the USDA broad authority to spend an additional 20 billion dollars to assist ag producers and processors but does not mention the biofuels industry specifically.