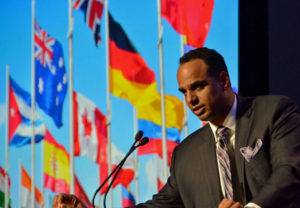 Renewable Fuels Association General Counsel Ed Hubbard has been appointed to the USDA Foreign Agricultural Service's Agricultural Technical Advisory Committee (ATAC) for Trade in Grains, Feed, Oilseeds and Planting Seeds. Hubbard is the only appointee to any of the advisory committees who represents the renewable fuels industry.
The ATAC advises the Secretary of Agriculture and the United States Trade Representative on matters that are of concern to the United States and to its consumers, producers, processors, and traders of grains, feed, oilseeds and planting seeds in connection with the trade policy activities undertaken by the United States and provides advice and information regarding trade issues that affect both domestic and foreign production and trade concerning these products.
Hubbard has been general counsel for RFA since 2011 and also leads the association's efforts in advancing its tax and international trade public policy agenda.