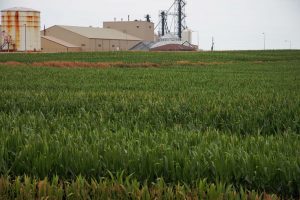 USDA's July World Agricultural Supply and Demand Estimates (WASDE) for the 2020/21 U.S. corn outlook is for sharply lower supplies, reduced feed and residual use, increased food, seed, and industrial use, and lower ending stocks.
For 2020/21, corn production is forecast 995 million bushels lower based on reduced planted and harvested areas from the June 30 Acreage report. Corn beginning stocks are raised 145 million bushels, based on lower use forecasts for 2019/20. Feed and residual use for 2019/20 is lower based on the June 30 Grain Stocks report. Corn use for ethanol for 2019-20 is lowered 50 million bushels based on reported use to date and weekly ethanol production data reported by the Energy Information Administration during the month of June and into early July.
The national average corn yield for 2020/21 is unchanged at 178.5 bushels per acre, stocks are lowered 675 million bushels to 2.6 billion and the season-average corn price received by producers is raised 15 cents to $3.35 per bushel.