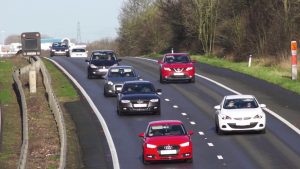 A coalition including the Urban Air Initiative (UAI), 10 state corn grower organizations and the American Coalition for Ethanol (ACE) are pressuring the U.S. Environmental Protection Agency to correct its recent "Anti-Backsliding" study. The coalition says the study is based on faulty modeling data that fails to recognize the role of ethanol in reducing pollution.
The study is required under the Clean Air Act and the Renewable Fuel Standard (RFS) to ensure the influx of renewable fuels into the nation's gasoline pool is not adding to poor air quality. EPA claims there are in fact adverse emission impacts resulting from ethanol blends, contrary to numerous studies refuting that finding.
The basis of the agency's work is a modeling system called the Motor Vehicle Emissions Simulator (MOVES) that states must use to meet emission standards. The coalition argues that because the emissions generated by the MOVES model are unsound, the anti-backsliding study's air quality conclusions are also unsound.