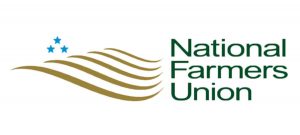 A coalition of agriculture and biofuels groups are challenging the Trump administration's recent fuel efficiency rulemaking, on that grounds that it downplays the harm from reduced emission standards, ignores the efficiency and health benefits of higher ethanol blends, and fails to realize the promise of increased octane in gasoline.
The rule in question, known as the Safer Affordable Fuel Efficiency Vehicle Rule (SAFER), was finalized on April 30, 2020, reversing an Obama-era rule that called for significant improvements in vehicle efficiency. Issued by the U.S. Environmental Protection Agency (EPA) and the National Highway Traffic Safety Administration (NHTSA), it established a 1.5 percent increase in efficiency each year for light-duty vehicles, far short of the 5 percent increase in the existing rule. In the notice of proposed rulemaking, EPA requested information on octane levels and how they could be increased in accordance with the Clean Air Act, but ultimately failed to address these concerns in the final rule.
The legal challenge is being led by National Farmers Union (NFU), and includes the Governors Biofuel Coalition, the Clean Fuels Development Coalition, the Environment and Energy Study Institute, several NFU state and regional divisions, Glacial Lakes Energy, Siouxland Ethanol, and the Urban Air Initiative. Previously, the group filed comments focused on octane and related issues. In response to EPA's failure to credibly consider and advance mid-level ethanol fuel blends as an alternative to conventional fuels, the groups filed a petition for review in the Superior Court of the District of Columbia.