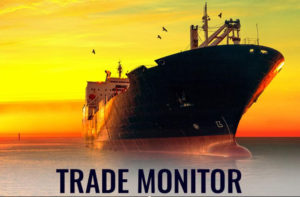 Exports of U.S. ethanol declined 32 percent in May to the smallest monthly volume in four years, according to Renewable Fuels Association (RFA) analyst Ann Lewis.
Most of the drop was due to Brazil, which imported just 1.7 million gallons of U.S. ethanol, down from almost 24 million. Exports to India were down six percent in May, but it was the top global market for U.S. ethanol at 14.9 million gallons.
Shipments picked up to Canada as 14.5 mg crossed the border (+34%), although tracking at a volume roughly half of recent norms. Export sales slowed to Mexico (9.0 mg, -35% from a surge in April) and South Korea (4.9 mg, -61%), but lifted to the Netherlands (6.7 mg), United Kingdom (4.2 mg), and Nigeria (3.1 mg). An annualized export pace of 1.57 billion gallons would be implied by prorating year-to-date sales, but seasonal factors and the lingering impact of the COVID-19 pandemic could result in 2020 exports being below this level.