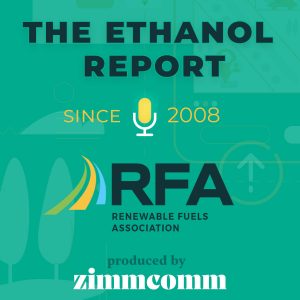 One year after President Trump visited Southwest Iowa Renewable Energy (SIRE) to celebrate allowing E15 to be sold in the summer months, the ethanol industry is facing its toughest year ever, despite the fact that sales of E15 have indeed increased significantly.
In this edition of the Ethanol Report podcast, we take a look back at President Trump's visit and what has happened in the past 12 months – and how the president can help the industry recover. Comments from President Trump, National Corn Growers Association president Kevin Ross, SIRE plant CEO Mike Jerke, Renewable Fuels Association chief economist Scott Richman, and RFA president and CEO Geoff Cooper.
Ethanol Report 6-11-20
(13:36)
The Ethanol Report is a podcast about the latest news and information in the ethanol industry that has been sponsored by the Renewable Fuels Association since 2008.
Choose an option to subscribe