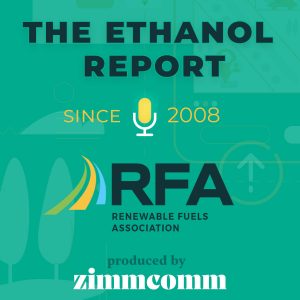 The COVID-19 pandemic continues to have a devastating impact on the U.S. ethanol industry, slashing production by half and leading to the idling of scores of plants across rural America. But there are positive signs that demand is starting to increase again. Meanwhile, Congress is considering a new aid package with help for biofuels, the Renewable Fuel Standard is facing new threats, and the ethanol industry is becoming an important supplier of alcohol for hand sanitizer, even as FDA makes understanding the rules a challenge.
In this edition of "The Ethanol Report" podcast, Renewable Fuels Association (RFA) President and CEO Geoff Cooper provides an update on these issues, framed by new national polling results that indicate continued strong support for renewable fuels. We also hear from RFA Chairman and Pacific Ethanol CEO Neil Koehler, and Western New York Energy CEO Tim Winters about how they are surviving during the crisis.
Ethanol Report 5-15-20
(21:39)
The Ethanol Report is a podcast about the latest news and information in the ethanol industry that has been sponsored by the Renewable Fuels Association since 2008.
Choose an option to subscribe