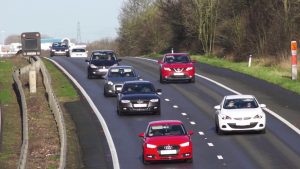 Gasoline use is increasing as more cars gradually get back on the road with coronavirus restrictions easing in many states, which is helping ethanol production slowly increase.
According to the latest EIA data analyzed by the Renewable Fuels Association for the week ending May 8, ethanol production expanded by 3.2%, to 617,000 barrels per day — equivalent to 25.91 million gallons daily and a five-week high. However, production remains tempered due to COVID-19 disruptions, so that is still 41.3% below the same week in 2019. The four-week average ethanol production rate bounced 2.1% higher to 579,000 b/d, equivalent to an annualized rate of 8.88 billion gallons.
Ethanol stocks tightened by 5.6% to 24.2 million barrels, the lowest volume since March 20.
The volume of gasoline supplied to the U.S. market, a measure of implied demand, jumped 11.0% to 7.398 million b/d (113.41 bg annualized) yet was 19.1% lower than a year ago.
Refiner/blender net inputs of ethanol followed, up 11.9% to 666,000 b/d, equivalent to 10.21 bg annualized but 30.1% below the year-earlier level. While implied gasoline demand has rebounded by 46.1% from the low experienced during the week ended April 3, refiner and blender net inputs of ethanol have been slower to recover, up 32.7%.