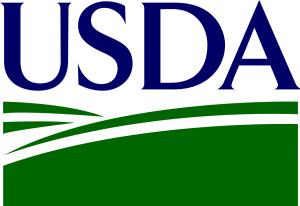 The May World Agricultural Supply and Demand Estimate out from USDA this week is forecasting record high production and domestic use, greater exports, and larger ending stocks for corn.
The corn crop is projected at a record 16.0 billion bushels, up from last year on increased area and a return to trend yield. The yield projection of 178.5 bushels per acre is based on a weather-adjusted trend assuming normal planting progress and summer growing season weather, estimated using the 1988-2019 time period. Despite beginning stocks that are down slightly from a year ago, total corn supplies are forecast record high at 18.1 billion bushels. Total U.S. corn use in 2020/21 is forecast to rise relative to a year ago with increases for domestic use and exports. Food, seed, and industrial (FSI) use is projected to rise 245 million bushels to 6.6 billion.
Corn used for ethanol is projected to increase from the 2019/20 COVID-19 reduced levels, based on expectations of a rebound in U.S. motor gasoline consumption. Corn feed and residual use is projected higher mostly reflecting a larger crop and lower expected prices.
The report also says corn exports are forecast to rise 375 million bushels to 2,150 million, driven by growth in world corn trade. With total U.S. corn supply rising more than use, 2020/21 U.S. ending stocks are up 1.2 billion bushels from last year and if realized would be the highest since 1987/88. Stocks relative to use at 22.4 percent would be the highest since 1992/93.