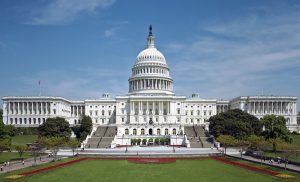 Help for struggling ethanol producers is included in the new COVID-19 legislative relief package, thanks to the efforts of Democratic Reps. Cindy Axne (IA-01), Cheri Bustos (IL-17), Abby Finkenauer (IA-01), and Angie Craig (MN-02).
The Renewable Fuel Reimbursement Program included in the Health and Economic Recovery Omnibus Emergency Solutions Act (HEROES Act) would authorize USDA to provide assistance of 45 cents per gallon of qualifying ethanol produced from January 1 through May 1, 2020. Producers forced offline for one or more calendar months during this time would qualify for the same credit, based on half the volume produced during the corresponding month or months in 2019.
Renewable Fuels Association President and CEO Geoff Cooper says the aid represents a potential lifeline for the 350,000 men and women whose jobs depend on a healthy and vibrant ethanol industry. "This program would lend a crucial helping hand and ensure that ethanol producers are able to participate in the economic recovery from COVID-19," said Cooper, who notes that roughly half of the industry's capacity offline today. "When an ethanol plant shuts down or reduces production, it destabilizes the entire rural economy. Jobs are lost, farm commodity demand and prices plummet, supplies of vital co-products like distillers grains and captured CO2 evaporate, and the nation's drivers are denied lower-cost, cleaner-burning fuel options at the pump."
"This is the first time Congress has introduced a stimulus bill that would provide aid directly to biofuel producers and for that we are extremely appreciative," said American Coalition for Ethanol (ACE) CEO Brian Jennings. "It's important that securing aid for the biofuel sector continues to be a bipartisan goal. This is one important step in the process but until a bill is signed into law by the President that contains direct aid, we need to stay in constant contact with Members of Congress."
Senators are expected to consider similar legislation.