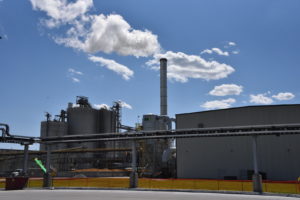 Ethanol plants showed signs of new life last week, as production increased 11.4% from the previous week, according to EIA data analyzed by the Renewable Fuels Association for the week ending May 1.
However, production remains tempered due to COVID-19 disruptions, coming in 42.3% below the same week in 2019. The four-week average ethanol production rate declined 3.1% to 567,000 b/d, equivalent to an annualized rate of 8.69 billion gallons.
Ethanol stocks thinned by 2.8% to 25.6 million barrels, diminishing across all PADDs. However, reserves remain 14.0% higher than year-ago volumes.
The volume of gasoline supplied to the U.S. market, a measure of implied demand, leapt 13.7% to 6.664 million b/d (102.16 bg annualized) yet was 32.5% lower than a year ago.
Refiner/blender net inputs of ethanol lifted modestly, up 2.1% to 595,000 b/d, equivalent to 9.12 bg annualized and 35.3% below the year-earlier level. Over the last four weeks, implied gasoline demand rebounded by 31.6% while refiner and blender net inputs of ethanol recovered by 18.5% – a differential mostly attributable to last week's surge in gasoline volume.