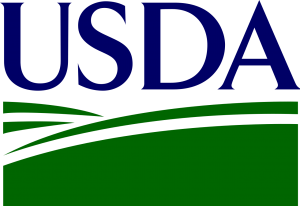 The U.S. Department of Agriculture is making up to $100 million in competitive grants available to help expand the availability and sale of renewable fuels.
The Higher Blends Infrastructure Incentive Program (HBIIP) consist of up to $100 million in funding for competitive grants or sales incentives to eligible entities for activities designed to expand the sales and use of ethanol and biodiesel fuels. Funds will be made directly available to assist transportation fueling and biodiesel distribution facilities with converting to higher ethanol and biodiesel blends by sharing the costs related to and/or offering sales incentives for the installation of fuel pumps, related equipment, and infrastructure.
"Once the pandemic is over and fuel markets are showing signs of recovery, expanding infrastructure via the Higher Blends Infrastructure Incentive Program will be important to the long-term future of the ethanol industry and rural America. We thank the USDA for its efforts to support the future of renewable fuels," said Renewable Fuels Association (RFA) President and CEO Geoff Cooper.
The American Coalition for Ethanol (ACE) is focusing its market development efforts, including the fuel-marketer-focused website flexfuelforward.com, on ensuring fuel marketers know about the funding and receive any assistance they need to participate. ACE Senior Vice President and Market Development Director Ron Lamberty said, "ACE is gratified to see many policies we recommended to USDA to make the program more accessible to single store and small chain operators were included in the final program. In particular, we appreciate the Targeted Assistance Goal (TAG) which makes approximately 40 percent of funds available specifically for applicants owning 10 fueling stations/locations or fewer."
The National Biodiesel Board (NBB) also welcomed the news. "The Higher Blends Infrastructure Incentive Program will help the industry expand consumers' access to cleaner, better transportation and heating fuels in the future," said Kurt Kovarik, NBB's VP of Federal Affairs.
Of the $100 million USDA is making available, $14 million will be available to support infrastructure for biodiesel blends above 5%. The grants will match up to 50% of eligible costs or $5 million, whichever is lower. USDA anticipates making approximately 150 awards and providing assistance to 1,500 locations with the available funds.