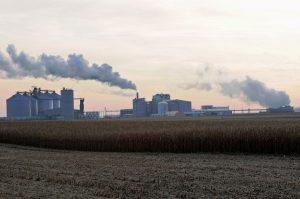 The latest EIA Weekly Petroleum Status Report for the week ending April 3 hit some very troubling record lows as a result of the deepening impact on the ethanol industry from the social-distancing and stay-at-home restrictions associated with COVID-19.
According to EIA data analyzed by the Renewable Fuels Association, ethanol production plunged 20.0%, or 168,000 barrels per day (b/d), to 672,000 b/d—the lowest level since the EIA began reporting ethanol production statistics in 2010. Production was 33% below the same week in 2019. The four-week average ethanol production rate fell 9.5% to 888,000 b/d, equivalent to an annualized rate of 13.61 billion gallons.
The volume of gasoline supplied to the U.S. market, a measure of implied demand, hit a record low of 5.065 million b/d (77.65 bg annualized), the smallest volume since the beginning of EIA's dataset in 1991. Refiner/blender net inputs of ethanol slumped to 502,000 b/d, equivalent to only 7.70 bg annualized, down over 45% from last year to the lowest level on record.
Meanwhile, ethanol stocks are hitting record highs, up 5.3% to a record 27.1 million barrels.