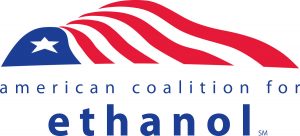 The American Coalition for Ethanol is urging the Environmental Protection Agency (EPA) to address a shortcoming in the implementation of the Renewable Fuel Standard (RFS) which has been exposed with the recent nosedive in gasoline use as a result of COVID-19.
ACE CEO Brian Jennings explains that the world is very different today compared to the end of December. "At the time EPA set the 2020 RFS blending requirement and renewable volume obligation (RVO), the Agency projected gasoline demand would approach 143 billion this year. Today, due to the social distancing from COVID-19, as gasoline demand falls, it leads to reductions in ethanol blending, meaning the 11.56 percent RVO will not result in the use of 20.09 billion gallons in 2020 as required by statute. Without adjusting the percentage of renewable fuel volume obligated parties must use in 2020, EPA will be violating the RFS statute which amounts to an illegal waiver of blending volumes."
Jennings says ACE is calling on EPA to use existing statutory authority to issue an interim final rule by July 1 to increase the RVO for 2020 to the percentage necessary to ensure that the full 20.09 billion gallons required by law are used. He adds that, based on the recent Tenth Circuit Court precedent regarding small refinery exemptions (SREs), EPA should deny most of the 25 SRE waivers pending for the 2019 RFS compliance year.
In this interview, Jennings also discusses how ethanol plants are faring and other actions the government could take to ease the pain.
Interview with ACE CEO Brian Jennings
(11:16)