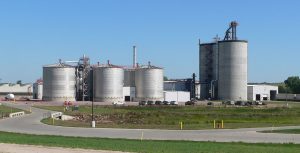 While the industry knew ethanol production was dropping due to coronavirus impacts on the transportation sector, the actual numbers from the Energy Information Administration for the week ending March 27 were sobering. A drop of more than 16 percent in a week to the lowest level in six and a half years.
But Renewable Fuels Association (RFA) Chief Economist Scott Richman says the consumption side shows more troubling signs. "Gasoline demand was down roughly a quarter, versus the previous week and the previous year," said Richman. In addition, refiner/blender net inputs, which is a measure of ethanol demand, was down by a third.
In this interview, Richman also talks about how the $2 trillion economic stimulus bill will help ethanol plants, how planting intentions might change, and ethanol plants making hand sanitizer.
RFA chief economist Scott Richman analyses EIA numbers
(9:26)