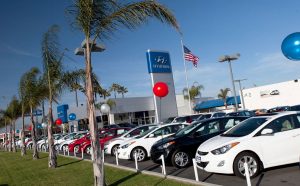 Ethanol groups are calling the final Safer Affordable Fuel-Efficient (SAFE) Vehicles Rule setting corporate average fuel economy (CAFE) and CO2 emissions standards for model years 2021-2026 passenger cars and light trucks a "missed opportunity to provide a pathway for high octane, low carbon fuel."
American Coalition for Ethanol (ACE) CEO Brian Jennings said EPA specifically requested comments on the role 100 Research Octane Number (RON) E30 could play to help automakers meet fuel economy and emissions standards.
"There are a number of regulatory barriers restricting market access to high octane mid-level ethanol blends that we set forth in our comments in the fall of 2018 and it's unfortunate that after requesting information from the public on the 'ideal octane level,' the 'benefits of increasing fuel octane,' and specifically how higher octane fuel will play a role in 'engine technologies and product offerings' and 'improvements to fuel economy and CO2 reductions,' EPA failed to incorporate what the Agency previously conceded: 'higher octane fuel can provide auto manufacturers more flexibility to meet more stringent standards by enabling opportunities for use of lower CO2 emitting technologies.'"
EPA said in the final rule that "establishing a higher minimum octane for gasoline is a complex undertaking" and "the present rulemaking is not the appropriate vehicle to set octane levels."
According to the Renewable Fuels Association (RFA), EPA also declined to adopt new incentives for flex-fueled vehicles (FFVs) because they are "outside the scope" of the vehicle fuel economy rule, despite the fact that the rule includes incentives for natural gas vehicles, electric vehicles, and other alternative fuel vehicles.
As an example, EPA's rule assumes that electric vehicles have no "upstream" greenhouse gas emissions related to their use; in other words, the agency completely ignores emissions related to producing electricity from coal, natural gas, and other sources and distributing the electricity to the vehicle. This results in a significant fuel economy "credit" for electric vehicles that is not based on any real emissions reduction.
"Of all the stakeholders who provided input to EPA on the topic of octane, only the oil industry voiced opposition to EPA using its authority to set standards for higher-octane fuels," said RFA President and CEO Geoff Cooper. "Once again, EPA has sided with the oil industry over automakers, biofuel producers, farmers, environmental advocates, and consumers."