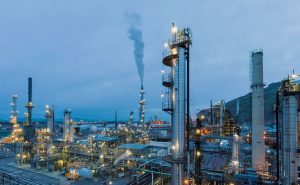 A group of senators from oil-friendly states sent a letter to President Trump last week claiming that if the recent 10th Circuit Court decision on small refinery exemptions is allowed to stand it "will jeopardize nearly all small refineries" in the country.
Senate Committee on Environment and Public Works (EPW) Chairman Senator John Barrasso (R-WY) spearheaded the letter urging the president "to act regarding the decision and if necessary, seek review by the U.S. Supreme Court."
The senators wrote:
Since the decision, the price of RFS compliance credits (or RINs) has already tripled. If your administration does not appeal the decision, RIN prices will increase exponentially.
Renewable Fuels Association (RFA) chief economist Scott Richman refutes the senators claims in a blog post noting that the "impact of RINs on refiners has been specifically refuted by both the court and the EPA" mainly because they pass those costs on to their customers at the terminal.
Richman writes:
While RIN prices have increased since the court's ruling, this is reflective of prices having been artificially suppressed by the massive number of RINs reinstated by the EPA in connection with exemptions over the last few years (Exhibit 1). Notably, a significant portion of the increase occurred on Wednesday, when ethanol (D6) RIN prices were curiously bid up an unusual 17% on the day before the senators' letter was released and a reported White House meeting was to be held. However, it is important to take a longer-term view: RIN prices remain nearly two-thirds below the levels experienced in late 2017, just prior to the start of the large-scale granting of exemptions.