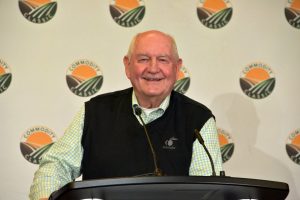 U.S. Secretary of Agriculture Sonny Perdue had a lot to say about biofuels during his address at the 2020 Commodity Classic in San Antonio Friday.
While no announcement has been made by EPA yet, Secretary Perdue confidently told the audience that the recent 10th Circuit Court decision will mean less small refinery waivers. "I think you will see those waivers significantly reduced this year, which will also help the demand going forward," Perdue said to applause.
Classic20 Secretary Perdue remarks
31:05
During a press availability, Perdue added, "We were hoping to have an announcement even today but they want to just make sure they get it right and not fast."
Secretary Perdue SRE comments 1:47

Secretary of Agriculture Sonny Perdue full press conference
Secretary Perdue presser 22:40

In addition, Secretary Perdue issued a memo Friday directing USDA to acquire alternative fueled vehicles (AFV) when replacing conventionally fueled vehicles, and announced that USDA will make $100 million in grants available this year for the newly created Higher Blends Infrastructure Incentive Program (HBIIP).