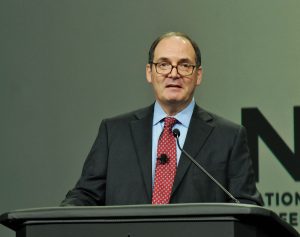 Despite numerous challenges last year, the ethanol industry still supported nearly 350,000 jobs and generated almost $43 billion in gross domestic product in 2019, according to the latest analysis conducted by ABF Economics and released at the National Ethanol Conference last week in Houston.
"The U.S. ethanol industry was buffeted by several factors that forced producers to cut operating rates and, in some cases, shut plants—resulting in only the second decline in annual industry output in two decades," the report noted. "This was primarily the result of regulatory concerns associated with the EPA's continued support for small refinery exemptions, effects of the U.S.-China trade war, and declining gasoline demand. Nevertheless, the ethanol industry continues to make a substantial positive contribution to the American economy."
Read the full report and listen to an interview with RFA Chief Economist Scott Richman discussing the analysis.
RFANEC Interview with Scott Richman, RFA Chief Economist
6:04
Photos