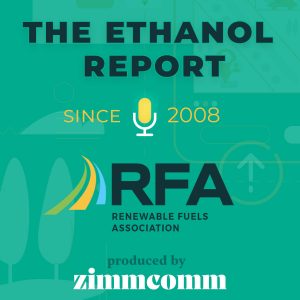 In this episode of The Ethanol Report, we hear about a new court ruling that could be a game changer for Small Refinery Exemptions, get a preview of the 25th annual National Ethanol Conference, learn about LCFS for the Midwest, and kick off the 4th year of ethanol sponsorship of the Crappie Masters Tournament Trail.
The report includes interviews with Renewable Fuels Association president and CEO Geoff Cooper, Dakota farmer Ron Alverson, and RFA VP of Industry Relations Robert White.
Ethanol Report 1-31-20
(23:59)
The Ethanol Report is a podcast about the latest news and information in the ethanol industry that has been sponsored by the Renewable Fuels Association since 2008.
Choose an option to subscribe