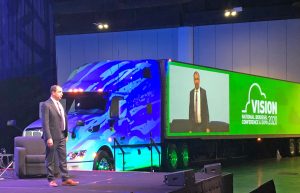 Without question, the multi year biodiesel tax credit extension achieved at the end of 2019 was a tremendous victory for the industry.
"No one is more relieved, excited and enthused to say we got it done – five years certainty through 2022!" said National Biodiesel Board Vice President of Federal Affairs Kurt Kovarik. "No other tax extender as large as us received anywhere near the duration."
The reinstatement of the biodiesel tax credit provides much-needed retroactivity for 2018 and 2019 and a forward-looking credit through 2022. Three years forward is the longest time period the industry has been able to count on the credit since it was first introduced in 2005.
Kovarik, a longtime aide to Sen. Chuck Grassley of Iowa prior to joining NBB in 2017, gave his former boss a lot of the credit for finally getting the extension to the finish line. "Our industry owes a huge debt of gratitude to Chuck Grassley," said Kovarik. "If you see him, say thank you, give him a bear hug if you like, say it's from me."
NBB2020 Opening session - NBB VP of Federal Affairs Kurt Kovarik
(11:50)