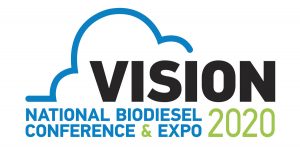 The National Biodiesel Board will unveil its "Vision 2020" for the industry during the National Biodiesel Conference & Expo in Tampa, Florida on January 20-23.
The largest gathering of North American biodiesel enthusiasts arrive in Florida on a roll with recent policy victories in Washington, DC, and California, as well as a heating oil industry that is partnering with producers to reduce pollution in the Northeast with the cleaner burning, renewable fuel.
"Last year at this time, U.S. biodiesel and renewable diesel producers faced an uncertain future," said Donnell Rehagen, CEO of the National Biodiesel Board. "Thanks to our members and the support of the industry's coast-to-coast champions, we're rolling into the new year reinvigorated to deliver even more biodiesel to both our transportation and home heating fuel customers."
While celebrating the advancements in 2019, Rehagen said the focus at the conference will be to share a clear vision for what the biodiesel industry needs to accomplish in the years ahead.
NBB Communications Manager Samantha Turner provides a preview of the conference in this interview, more information and registration can be found at biodieselconference.org.
Interview with Samantha Turner, NBB Communications Mgr
(6:02)
Full multi-media coverage of the conference can be found for the 15th year on the Biodiesel Conference Blog. Check out archives going back to the 2006 conference in San Diego.