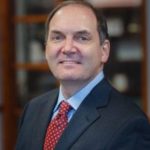 Opinion by Scott Richman, Renewable Fuels Association Chief Economist
The recent conflict with Iran and its proxies in Iraq has served as a reminder of the enduring potential for geopolitical risk to unsettle petroleum markets – not just globally but also in the U.S. While the U.S. has become significantly more energy-secure over the last decade, as a result of increasing domestic production of both crude oil and biofuels, we are not yet independent when it comes to petroleum, despite the claims of oil industry representatives and some political leaders.
Just within the last week, the head of the American Petroleum Institute gave a speech on the state of American energy in which he asserted, "Reducing our nation's dependence on foreign energy was the stated goal of every one of our last seven Presidents. … Now, finally, the United States has achieved this bipartisan goal." In recent days, politicians also have claimed that we no longer need oil from the Middle East. This is not the case.
According to the latest statistics, the U.S. was on a trajectory to import 2.5 billion barrels of crude oil in 2019, nearly a quarter of which originated from OPEC. In fact, half of the top ten origins for crude oil are OPEC members; Saudi Arabia and Iraq are the third- and fourth-largest sources, and the U.S. was on track to send them $12.3 billion and $7.8 billion, respectively.
The latest Short-Term Energy Outlook from the U.S. Energy Information Administration reports that the U.S. is forecast to have produced 4.5 billion barrels of oil in 2019, and refineries are forecast to have used 6.1 billion barrels of oil. This means imports accounted for 36% of supply and 41% of refinery usage.