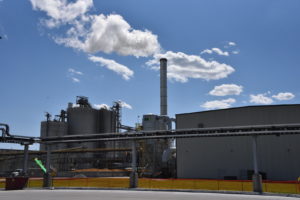 Southwest Iowa Renewable Energy (SIRE) has repurchased the stake Bunge North America had in its Council Bluffs, Iowa ethanol plant. The purchase of Bunge's Series B membership units effective December 31, 2019 ends the company's 13-year ownership interest in SIRE.
As part of the transaction, the two Series B directors appointed by Bunge, Andrés Martín and Brett Caplice, resigned from the SIRE board. In addition, the two companies revised commercial agreements.
SIRE chairman Karol King says the partnership with Bunge starting in 2006 has been invaluable for the plant's growth. "SIRE is very pleased today to be in the position to go forward as an entity wholly-owned by our farmer and community members, with Bunge's ongoing support for our ethanol marketing."
SIRE will assume responsibility for originating corn and selling dried distillers grains produced by the plant. Under a revised agreement, Bunge will continue to purchase all of the ethanol produced by SIRE, while SIRE will also continue to lease rail cars from Bunge under existing lease agreements.