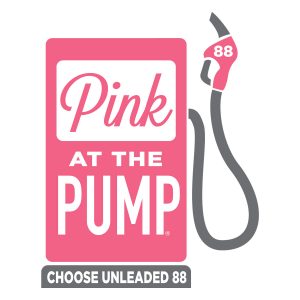 Iowa fuel retailers and drivers raised over $20,000 for breast cancer research and support services during the 4th annual Pink at the Pump® campaign, co-sponsored by the Iowa Renewable Fuels Association (IRFA) and Iowa Corn Promotion Board (ICPM).
Seventy-four retail stations donated three cents of every gallon of Unleaded 88 (15% ethanol) sold from Oct. 1 through Oct. 31, 2019 to National Breast Cancer Foundation (NBCF) and The Hormel Institute. "We are thrilled that this year's Pink at the Pump® campaign featured a record number of participating stations and raised a record-breaking amount of funds for such a worthwhile cause," said IRFA Communications Director Cassidy Walter.
NBCF provides help and inspires hope to those affected by breast cancer through early detection, education, and support services. The Hormel Institute is a global, cutting-edge research facility with a seven-decade history of making significant scientific discoveries on better ways to prevent, detect, and treat cancer.