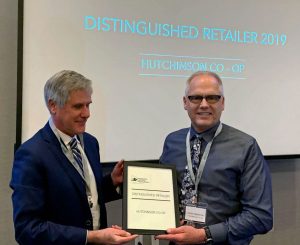 The Minnesota Bio-Fuels Association has named Hutchinson Co-Op its Distinguished Retailer for 2019.
"Hutchinson Co-Op was a recipient of the highly successful Biofuels Infrastructure Partnership program. It began offering E15 at the end of 2018 and today E15 sales comprise nearly half of its fuel sales," said Tim Rudnicki, executive director at MN Biofuels. Hutchinson Co-Op also offers E30 and E85.
MN Biofuels also released its annual report for 2019, highlighting the accomplishments of the organization as well as the challenges the industry faced in 2019.