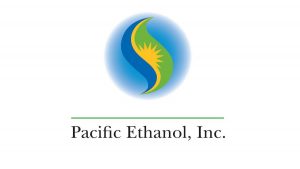 Pacific Ethanol, Inc. reported its financial results for the year so far last Friday and top executives expressed optimism for the future after a rough year.
"Positive ethanol production margins in the current market are supporting our efforts to conclude several strategic initiatives to strengthen our balance sheet and position the company to benefit from increased demand for low carbon, high octane ethanol," said Pacific Ethanol CEO Neil Koehler during a third quarter results call for the company. "We are confident that the final rule for the 2020 Renewable Fuel Standard blending requirements will result in greater ethanol use in the domestic market, and resolution of trade disputes will bolster export demand, putting our company and the industry back on a growth trajectory."
Pacific Ethanol's operating loss for the first three quarters of the year is $36.8 million, compared to $21.3 million for the same period in 2018. "During the third quarter, the ethanol industry experienced some of the worst production margins in years, due in large part to EPA's excessive granting of small refinery exemptions and the continuing trade dispute with China," said Koehler, who currently serves as chairman of the Renewable Fuels Association.
However, Koehler says conditions are now starting to improve. "Starting at the end of the third quarter, and continuing in this quarter, production margins rebounded to levels better than any time in the last two years, resulting in positive margins," he said.
Listen to Koehler's statement on Pacific Ethanol third quarter results.