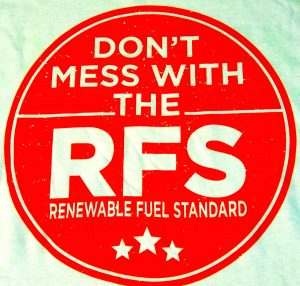 A group of Midwest state Senators submitted comments to the Environmental Protection Agency yesterday supporting the Renewable Fuel Standard. Sens. Deb Fischer (R-Neb.), Chuck Grassley (R-IA), Joni Ernst (R-IA), John Thune (R-S.D.), Mike Rounds (R-S.D.), Roy Blunt (R-Mo.), and Mike Braun (R-Ind.) each submitted comments regarding the EPA's supplemental rule on the RFS and individual letters to EPA Administrator Andrew Wheeler, in which they expressed concerns about the way the agency would calculate the reallocation of renewable fuel gallons lost due to exemptions for oil refineries.
"It is time again for the EPA to get this policy right, respect the President's intent, and uphold the law as it was written. This means providing certainty that they will ensure that 15 billion gallons of ethanol will be blended each year," said Sen. Ernst.
Renewable Fuels Association president and CEO Geoff Cooper thanked the senators for their support, as news broke that Valero Energy this week temporarily halted production of ethanol at plants in Michigan and Indiana, bringing to 21 the number of plants that have been closed or idled this year. "The only path to restore credibility to this process is for the EPA to project SREs based on the actual exemptions granted in the past three years. Anything else is a broken promise that will kill more jobs and keep plants shuttered," said Cooper.
The comment period on the EPA supplemental proposal will remain open until November 29.