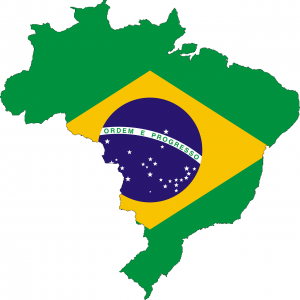 Exporters of U.S. ethanol and Brazilian importers of the same are united in opposition to the Brazilian government action amending the recent August 31st rule that raised the tariff rate quota (TRQ) on U.S. ethanol imports from 600 million to nearly 750 million liters per year. The TRQ regulates the threshold of ethanol that can be imported into Brazil without triggering a 20 percent tariff. The amended rule was published in the Brazilian official national government newspaper on October 18.
"The decision by Brazil to place seasonal restrictions on its tariff rate quota for U.S. ethanol is disappointing and puts up additional roadblocks to free trade, hurting consumers and our respective ethanol industries," said a statement from the Renewable Fuels Association, U.S. Grains Council and Growth Energy this week. "The action by Brazil this week to impose seasonal restrictions on the sale of ethanol does not create a case study in leading by example, but rather the opposite – it is upending real opportunities for free trade."
The three U.S. ethanol trade groups were already unimpressed with the TRQ increase when it was announced last month.
Brazilian fuel importers organization Abicom says the measure "goes against the promotion of free competition" because it restricts US duty-free ethanol imports to domestic biofuel producers, except for those that applied for import licenses prior to the publication of the resolution. A statement from Abicon says, "This measure creates an unacceptable market reserve. By removing access to quotas from distributors and importers, the government is eliminating competition and leaving price formation only in the hands of producers."