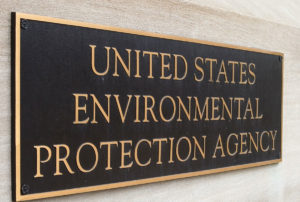 Less than two weeks ago biofuels organizations and stakeholders were praising the Trump Administration agreement to promote biofuels under the Renewable Fuel Standard (RFS). Now that the details have been made public, not so much.
The notice released by EPA on Tuesday "does not change the proposed volumes for 2020 and 2021. Instead, it proposes and seeks comment on adjustments to the way that annual renewable fuel percentages are calculated."
Specifically, the agency is seeking comment on projecting the volume of gasoline and diesel that will be exempt in 2020 due to small refinery exemptions based on a three-year average of the relief recommended by the Department of Energy (DOE), including where DOE had recommended partial exemptions. The agency intends to grant partial exemptions in appropriate circumstances when adjudicating 2020 exemption petitions. The agency proposes to use this value to adjust the way we calculate renewable fuel percentages.
Ethanol and biodiesel organizations are not happy with the proposal.
"If the Oct. 4 announcement from EPA was a big step forward, today's supplemental proposal is a step backward," said Renewable Fuels Association (RFA) president and CEO Geoff Cooper. "It falls short of delivering on President Trump's pledge to restore integrity to the Renewable Fuel Standard and leaves farmers, ethanol producers, and consumers with more questions than answers. It is baffling to us that the proposal sets the three-year average of exempted volume using the very same DOE recommendations that EPA blatantly ignored over and over."
EPA proposal reaction from Geoff Cooper, RFA
The National Biodiesel Board (NBB) notes that the "supplemental notice contains a never-before-discussed proposal to estimate small refinery exemptions for 2020, with no assurance that the estimate will come close to actual future exemptions. The biodiesel industry does not believe the proposal meets President Donald Trump's October 4 promise to American farmers and biodiesel producers."
EPA proposal reaction from Kurt Kovarik, NBB
EPA will hold a public hearing on Oct. 30, 2019 followed by a 30-day comment period from the date of the hearing to receive public input on these issues. The agency will finalize this action later this year.