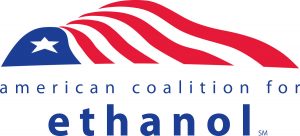 Because the Trump Administration announcement made on October 4 was "short on details and the final outcome is dependent upon a new rulemaking process" American Coalition for Ethanol (ACE) CEO Brian Jennings chose to reserve final judgement on the plan until he saw the details.
Jennings says the details released on Tuesday failed to live up to the hype generated by the announcement. "The White House made it very clear on October 4 that in 2020 there would be at least 15 billion gallons of ethanol blending," said Jennings. "This proposal and the approach they are taking to account for small refinery exemptions would absolutely NOT ensure that 15 billion gallons of ethanol gets blended in 2020."
In this interview, Jennings explains the confusing plan EPA is proposing to 'consider the exempt volumes of gasoline (and diesel) in previous years had EPA followed the Department of Energy (DoE) recommendations without deviation' in determining the 2020 RVO. He also talks about how devastating the proposal is for farmers as they are harvesting this season during a year with more than its share of challenges.
10-15-19 Brian Jennings, American Coalition for Ethanol