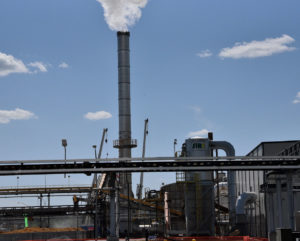 Ethanol production started this month below one million barrels per day for the third week in a row.
According to EIA data analyzed by the Renewable Fuels Association for the week ending Oct. 4, ethanol production expanded 5,000 b/d or 0.5% to 963,000 barrels per day (b/d)—equivalent to 40.45 million gallons daily. This was the third straight week in which production was below 1 million b/d, and output was 7.4% lower than a year ago. The four-week average ethanol production rate slowed for the sixth week, declining 1.5% to 967,000 b/d, equivalent to an annualized rate of 14.82 billion gallons and the lowest average since June 2016.
In addition, ethanol stocks plummeted 8.6% to 21.2 million barrels, the largest weekly draw on record, and inventories were the smallest since Sept. 2017.