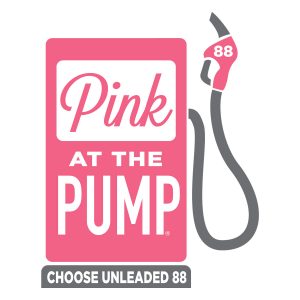 Over 70 Iowa retailers are kicking off the 4th Annual Pink at the Pump® Campaign today to donate 3¢ of every gallon of Unleaded 88 sold during the month of October to National Breast Cancer Foundation and The Hormel Institute.
Pink at the Pump® is a joint effort between the Iowa Renewable Fuels Association and Iowa Corn Promotion Board (ICPB).
"By choosing cleaner-burning, homegrown Unleaded 88 at the pump during October you are significantly impacting the battle against breast cancer by raising funds for research and support," said Kelly Nieuwenhuis, ICPB Director and farmer from Primghar, Iowa. "Consumers already know that using Unleaded 88, or E15, is better for the environment, but many may not realize that using Unleaded 88 is better for your health, too! Using more ethanol reduces your exposure to harmful, cancer-causing chemicals and toxins. Through Pink at the Pump®, Iowa motorists can support cleaner-burning fuels and help combat breast cancer. It's truly a win-win!"
For the entire month of October, participating locations will feature pink nozzle guards for Unleaded 88, pink promotional t-shirts for staff, and many other pink point-of-sale materials. Unleaded 88, or E15, is approved for use in all 2001 and newer vehicles.