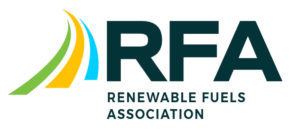 The Renewable Fuels Association (RFA) is applauding lawmakers for support of the Renewable Fuels Standard (RFS).
RFA thanked a bipartisan group of 25 members of the U.S. House of Representatives for asking the U.S. Environmental Protection Agency to prospectively restore RFS volumes lost to small refinery exemptions.
In a letter to EPA Administrator Andrew Wheeler, the House group also asked the Agency to stop the practice of "rubber-stamping" requests for exemptions, and to update its analysis on the benefits of renewable fuels on greenhouse gas emissions, the farm economy, and transportation fuel markets.
"We appreciate Chairman Peterson and the other members of the Biofuels Caucus for their continued support of American farmers and ethanol producers, and for recognizing EPA's legal obligation to account for the impact of refinery waivers in determining annual renewable volume obligations," said RFA President and CEO Geoff Cooper. "These elected leaders understand that the Renewable Fuel Standard is an important tool for economic growth, energy security and greenhouse gas reduction. They also know that for these benefits to be enjoyed, EPA must faithfully enforce the law as written."