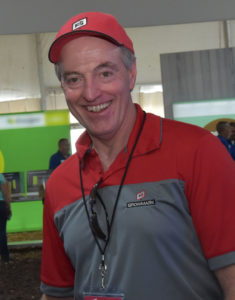 Because GROWMARK is a farmer-owned cooperative, its priorities reflect the interests of its farmer members, and right now that number one priority is trade in general and the U.S. Mexico Canada Agreement (USMCA) in particular.
"Having the assurance of the United States Mexico Canada trade agreement passed will be an ultimate priority, hopefully it won't go much past October," said Chuck Spencer, GROWMARK/FS Executive Director of Government Relations. "We obviously need to make sure that we do whatever we can to keep the farm economy moving in a very positive direction."
Spencer says it's been a rough year for agriculture and getting USMCA passed sooner rather than later will help. He also says that it is more important to work on USMCA than China right now because it is most achievable.
In this interview, Spencer talks about other key issues for agriculture in Congress, including rural broadband internet access and renewing the biodiesel tax incentive.