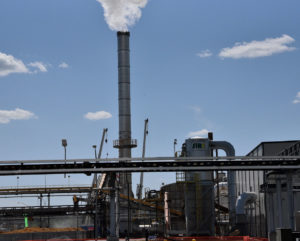 U.S. ethanol production continues to stay above one million barrels per day on average this year, but just barely.
According to EIA data analyzed by the Renewable Fuels Association for the week ending Sept. 6, ethanol production averaged 1.023 million barrels per day (b/d)— equivalent to 42.97 million gallons daily. Output expanded by 10,000 b/d, or 1.0%, from the previous week and was 0.3% above the same week last year. However, the four-week average ethanol production rate slowed 0.6% to 1.024 million b/d, equivalent to an annualized rate of 15.70 billion gallons. This was the lowest level since April and was 3.6% below the average at the same time last year.
RFA notes that daily ethanol production as a percentage of daily gasoline demand decreased to 10.43%. In addition, ethanol stocks dropped 5.5% to 22.5 million barrels, reflecting an eleven-week low and 1.7% below the same week last year.