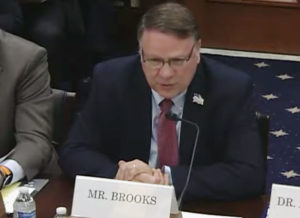 An Iowa biodiesel plant manager told a Congressional panel this week that small biodiesel producers are important components of the clean energy economy and deserve the support of stable policies.
Western Dubuque Biodiesel General Manager Tom Brooks, a member of the National Biodiesel Board (NBB), testified at a hearing on "Growing the Clean Energy Economy" before the House Small Business Committee Subcommittee on Rural Development, Agriculture, Trade, and Entrepreneurship, chaired by Rep. Abby Finkenauer (D-IA).
Brooks informed the Subcommittee that the industry's growth over the past decade-and-a-half was supported by successful policies such as the biodiesel tax incentive and the Renewable Fuel Standard. However, instability in those federal policies is forcing small businesses to reduce investments and shutter production facilities.
"It's ironic that EPA has shown such concern for the economic hardships facing small petroleum refineries," Brooks stated. "The small refinery exemptions the agency is granting to every refiner that asks are simply shifting the hardship to even smaller biodiesel producers — small businesses like mine."
Listen to his testimony here:
Western Dubuque Biodiesel General Manager Tom Brooks
Also on Tuesday, the National Biodiesel Board (NBB) and 33 of its members sent a letter to President Trump asking that he save small biodiesel producers harmed by his administration's small refinery exemptions. The letter indicates that more than 200 million gallons of U.S. biodiesel production capacity has been idled as a result of policy instability.
"Every small refinery waiver issued by the Environmental Protection Agency has the potential to put a U.S. biodiesel producer out of business," NBB writes in the letter to President Trump. "We anticipate that additional facilities will close over the next several months if you do not take quick action to restore RFS volumes for biodiesel and renewable diesel."
The letter highlights additional policy headwinds that are harming the biodiesel industry, including the U.S. Department of Commerce's recent proposal to virtually eliminate trade protections against heavily subsidized biodiesel imports.