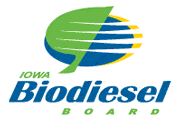 A majority of Iowa voters say the future of biofuels will play a role in how they vote in 2020, according to the Iowa Biodiesel Board.
New public opinion research shows a decisive 78 percent of voters in Iowa support expanding biofuel usage in the U.S. through the federal Renewable Fuel Standard. In addition, 77 percent of voters said it's important to them that the president keep his promises on supporting the RFS.
The Iowa Biodiesel Board commissioned the bi-annual survey on biodiesel awareness and biofuel-related political values.
A professional public opinion research firm, Moore Information, conducted the online survey of 470 registered voters in Iowa in late July.