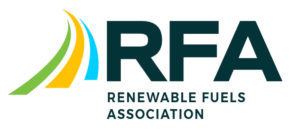 U.S. ethanol exports were down six percent in July, but the bulk of a 44% drop in shipments to Brazil was almost made up by in gains in other markets, according to data issued by the government and analyzed by the Renewable Fuels Association (RFA).
Canada was the top destination for U.S. ethanol for the third consecutive month. Shipments increased 18% to a 12-month high of 34.8 mg. Exports to Brazil lowered to 15.8 mg, a 12 mg drop, as the country's sugarcane harvest accelerated. Oman nearly doubled its offtake in July at 12.4 mg, and the Netherlands re-entered the market to buy 11.4 mg. Other top importers of U.S. ethanol included South Korea (9.8 mg, up 44%), Colombia (9.3 mg, up 38%), and the Philippines (9.1 mg, up 112%). Notably, India essentially withdrew from our export market for the first time in three years after taking 21.9 mg of American-made ethanol in June. Total year-to-date exports of U.S. ethanol stand at 880.1 mg. This implies an annualized export volume of 1.51 billion gallons which, if realized, would be the second-largest volume on record.
Imports of ethanol to the United States from Brazil were recorded in July for the fourth time this year. In fact, imports from Brazil were larger than exports to the country in July. Total year-to-date imports stand at 70.5 mg, which implies an annualized import volume of 120.9 mg. If realized, the U.S. would import the largest volume of foreign ethanol in six years.