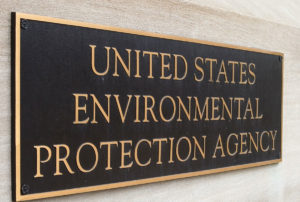 The Environmental Protection Agency (EPA) will hold a public hearing in Ypsilanti, MI on July 31, regarding the proposed rule "Renewable Fuel Standard Program: Standards for 2020 and Biomass-Based Diesel Volume for 2021."
On July 5, EPA proposed a total renewable fuel volume of 20.04 billion gallons, of which 5.04 billion gallons are advanced biofuel, including 540 million gallons of cellulosic biofuel. "Conventional" renewable fuel volumes, primarily met by corn ethanol, would be maintained at the implied 15-billion gallon target set by Congress. EPA proposes to maintain the biomass-based diesel (BBD) volume for 2021 at 2.43 billion gallons.
The proposal was met with harsh criticism by biofuel industry organizations because it fails to reallocate small refinery exemptions and ignores a court order to restore improperly waived gallons.
The hearing will be held at the Ann Arbor Marriott Ypsilanti in Ypsilanti, MI and will begin at 9:00 a.m. and end when all parties present who wish to speak have had an opportunity to do so.