The agenda for the 2019 American Coalition for Ethanol (ACE) annual conference in Omaha, Nebraska, August 14-16 has what it takes to focus of the major issues facing the industry.
Newly appointed President and CEO of the U.S. Grains Council (USGC) Ryan LeGrand will start it off with a keynote address following a welcome from Nebraska Governor Pete Ricketts and an update from ACE leadership during the August 15 morning general session. He will discuss the efforts of the USGC and commitment to increasing the global use and trade of U.S. ethanol.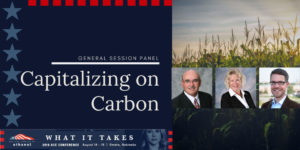 Next, the 32nd annual conference will present a discussion on how the ethanol industry can benefit from the emerging carbon economy and the new opportunities on the horizon during the "Capitalizing on Carbon" general session panel on August 15. The panel includes Pam Miller, Siouxland Ethanol LLC, sharing how they have benefited from selling low carbon ethanol in the California market; Ron Alverson, Dakota Ethanol, providing a breakdown of what the latest GREET [Greenhouse Gases Regulated Emissions and Energy use in Transportation] modeling reveals about corn ethanol; and Brendan Jordan, Great Plains Institute, discussing the opportunities for a Midwest Clean Fuel Standard.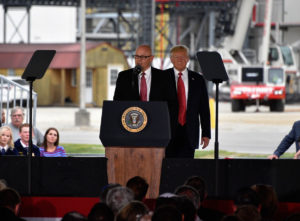 Afternoon breakout sessions on Thursday will cover the latest in technology innovations, strategic planning advice, and ways to make ethanol plants more profitable.
Randy Gard of Bosselman Enterprises, owner of the Nebraska-based Pump & Pantry convenience store chain, will take part in a fuel retailer panel during the August 16 general session. Following up on his remarks about the company's E15 growth on stage with President Trump during his recent visit to Southwest Iowa Renewable Energy, Gard will share Bosselman's next steps with year-round E15 finalized.
Listen to Gard's comments on stage with President Trump.
Randy Gard, Bosselman Enterprises, remarks with President Trump
More details and registration information are available at ethanol.org/events/conference.